Do we go the extra step to meet the depositor's needs? Do we put ourselves in their shoes to determine what actions we should take to ensure the experience is extraordinary? Financial institutions looking for ways to increase the relationship with the member know that the success of the relationship is in the hands of the people who wait on and assist members every day.
While certainly an important skill, it takes more than processing transactions accurately and being courteous to grow the relationship with the member. Depositors like to do business with someone who will go above and beyond to help them through an uncommon or complicated situation. Employees who practice member advocacy earn depositor loyalty.
How do you deliver value while creating amazing experiences for your depositors? Wow them with a genuine interest and care. Wow them with an experience. Members who feel a connection to the people who wait on them feel valued and well-cared for and will not only increase their relationship with the institution, but will also recommend you to their friends.
Who Should Attend
Tellers, New Accounts, Any Member-facing employees as well as supervisors and trainers can benefit from this webinar.
---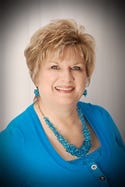 Instructor Bio