Diversity in the workplace is about gaining a greater understanding of the characteristics of the people we work with and serve. Valuing diversity means viewing people's differences as assets rather than burdens, and it goes a long way toward preventing harassment in the workplace.
Establishing and maintaining a harassment-free workplace is the responsibility of every employee. In this session, we'll discuss the various laws that prohibit discrimination and harassment on the basis of sex or gender (including sexual orientation and gender identity), race or color, national origin, religion, age, disability, or military status.
Who Should Attend
This session will be beneficial for all credit union staff and volunteers.
---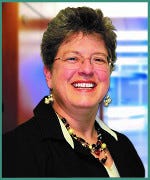 Instructor Bio