Call Centers create a competitive advantage for organizations that learn to create them well; whether there are two or two hundred people answering calls. In most instances, calls are answered by an (AVRS) automated voice response system allowing the caller to participate in determining where they need to be routed. This streamlines the process; routing the person to the agent best suited to assisting the caller. While this process makes sense for the business, do callers become frustrated with being stuck in an endless loop of options to choose from so that when an agent comes on the line they are met by a frustrated caller?
There are three key factors that must be present in order to deliver on an exceptional Call Center experience for members. The Call Center must employ effective people, have effective internal processes and have effective information technology. The primary focus for Call Center managers is to learn how to make these key factors work together effectively to deliver on the promise of a world class service delivery proposition.
This webinar is intended to assist Call Center Managers in ensuring they have well-trained agents in the Call Center who execute their responsibilities and duties effectively, the Call Center's internal processes are top-notch and they know how to effectively use the technology.
In addition, Call Center managers will learn the art of coaching for improved agent performance while creating an environment that inspires and rewards high performance.
Learn caption
Call Center Personnel, Supervisors, Trainers, and anyone with authority over call center contact personnel would benefit from this webinar.
"
A call center is a vision for our CU and Janice gave me a lot to think about. As a result of this webinar I feel as though when the time arises for us to move forward with this project, I will be able to avoid a lot of pitfalls and set up a call center that is geared for success." -- Karen Madry, President/CEO, AFENA
---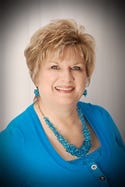 Instructor Bio
---
Continuing Education Credit Information
Recommended for 2 CEU Credit Hours. After attending this webinar, each attendee can receive a Certificate of Attendance for self-reporting of CEU Credits.