We love our minor accountholders and yet…it is sometimes hard to know what we can do and what we can't do for those who are under age at our bank. It is always disturbing when minors have authority to transact business in the bank because in many states the minor is not responsible for his or her actions on deposit contracts.
During this program, you will learn how to answer your adult account holder's questions on how to set up accounts for grandchildren, for college, for other reasons to set up minor accounts. In this program, we will review the basic legal ownerships you may offer for your minor customers. We will talk about how to transition them into adult accounts. We will look at do's and don'ts of account card set up for minors.
You will be challenged to look at old practices, how to handle checks, when to give access and so much more in this information-packed program. You won't want to miss this A to Z on minor accounts.
Learn caption
Customer service representatives, personal bankers, call center representatives, branch managers, tellers, branch operations, and training.
---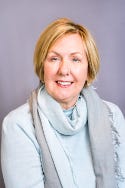 Instructor Bio
---
Continuing Education Credit Information
Recommended for 2 CEU Credit Hours. After attending this webinar, each attendee can receive a Certificate of Attendance for self-reporting of CEU Credits.