Your credit union is unique so your Strategic Plan should be unique as well. Too often, executives and directors will construct a strategic plan from old plans, strategies found online or just brainstorming based on emotion or intuition. Financial services, however, has become a much faster-paced industry than it was 15 or 20 years ago and is impacted by many more forces, challenges, competitors, and opportunities than ever before. These drivers highlight the need for every credit union to have a living, breathing strategic plan to thrive and grow.:
The importance of a clearly defined strategic plan structure
Key components common to successful strategies
The role of Enterprise Risk mitigation and management in a credit union's strategic plan
Establishing 'best practices' with Board Governance
Developing, implementing and managing the strategic planning process in your credit union
Whether your institution lacks a cohesive strategy, or just wants to review existing plan(s), this webinar will address questions including:
What is your vision for the future of your credit union?
Do your employees know your vision, and can they articulate it?
Does the culture and brand of your credit union (everything from your electronic signature on your emails to the look of your lobby) reflect the vision of where you want to take your credit union?
Do you know your risks—the risks that are unique to your credit union?
Do you have the right people, and are they in the right places to fulfill the vision of your credit union?
Learn caption
Any professionals in the Leadership Team, Executives, Directors and Supervisors with planning responsibilities, Chief Risk Officers, and Board of Directors involved in Strategic Planning process.
---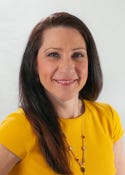 Instructor Bio
---
Continuing Education Credit Information
Recommended for 2 CEU Credit Hours. After attending this webinar, each attendee can receive a Certificate of Attendance for self-reporting of CEU Credits.