"Right of Setoff" is used frequently by credit unions when trying to collect on past-due debts owed by members. Unfortunately, many credit union employees do not understand the legal requirements and procedures necessary to use this process. The risks of using the process incorrectly can be costly to your credit union. On the other hand, successfully using the right of setoff can protect your credit union from significant financial losses.
Do you know when the right of setoff is allowed and when it isn't? Do you know if your credit union has a statutory or contractual right of setoff? Do you understand the financial risks of using your setoff rights incorrectly? If you don't know the answers to these questions, make sure to attend this valuable webinar.
Who Should Attend
All loan and deposit personnel, legal counsel and compliance officers.
---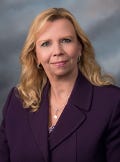 Instructor Bio