The goal of every financial institution is to develop tellers who acquire the necessary skills to proficiently deal with members, utilize loss prevention techniques and put a harmonious touch into every transaction. Whether the teller is new or a veteran, there is an opportunity during this webinar to learn tips and techniques that will make them more efficient, confident, and prepared to tackle their daily responsibilities.
As the first person seen by most members, the teller fills a critical role in brand and reputation reinforcement. Plus, knowing what to say to unhappy depositors is as important to the job of a teller as is accuracy in handling large sums of cash.
Being able to use finesse when handling sticky situations and being capable of following procedures when processing transactions are examples of the high expectations that come with this job.
The Eight Keys to Teller Excellence webinar is designed to develop alert, capable tellers who can minimize losses, follow explicit instructions, and provide quality member service.
Learn caption
Tellers, Head Tellers, Teller Supervisors, and Trainers would all benefit from this webinar.
"
Janice Branch was very informative, knowledgeable and professional. I would highly recommend to any teller to attend a session under her supervision because of the precision of her teaching. Nothing was miscommunicated and I now feel more suited for my position as a Teller at my Credit Union." --
Jordan
Ray,
TRUWEST
---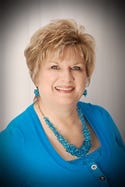 Instructor Bio
---
Continuing Education Credit Information
Recommended for 2 CEU Credit Hours. After attending this webinar, each attendee can receive a Certificate of Attendance for self-reporting of CEU Credits.