Many credit unions are originating payments for their members using ACH. You may wonder if there are other types of ACH origination you can offer. In this session, we will go through Article Two of the ACH Rules to help you understand the responsibilities you have for any type of origination and how to be compliant.
Join us and learn how to decipher the SEC Codes, how the products work, and what your warranties are.
Who Should Attend
This course is designed for operations personnel, compliance personnel, auditors, senior management and all others interested in gaining knowledge on ACH Origination and SEC codes.
---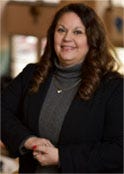 Instructor Bio