The FFIEC members have added a new introductory section and revised content in the Customer Identification Program, Currency Transaction Reporting, and Transactions of Exempt Persons. The Manual provides instructions to examiners for assessing the adequacy of a bank's BSA/AML compliance program and its compliance with BSA regulatory requirements. The Manual itself does not establish requirements for banks; such requirements are found in statutes and regulations.
The updates should not be interpreted as new instructions or as a new or increased focus on certain areas; instead, they offer further transparency into the examination process and support risk-focused examination work. The FFIEC revised the sections in close collaboration with Treasury's Financial Crimes Enforcement Network. During this webinar we will cover these changes and what you need to do and know!
Learn caption
BSA Officers and Staff, Any staff involved in CIP, CTRs and Exemptions.
---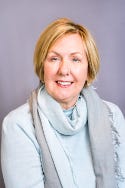 Instructor Bio
---
Continuing Education Credit Information
Recommended for 2 CEU Credit Hours. After attending this webinar, each attendee can receive a Certificate of Attendance for self-reporting of CEU Credits.