A lot has changed since 1999, particularly in the world of cybersecurity, and regulatory agencies (FFIEC, FDIC, OCC, and the FRB) have released and updated many different standards around banking information security.
In this session, we'll cover the most important and impactful Cyber Regulatory Compliance standards to which financial institutions must adhere.
Who Should Attend
Information Security Officer, IT Manager, Network Administrators, Risk Officer, Chief Information Officer, Forensics Analysis, Security Analyst, and management team members involved in cybersecurity and incident response processes.
---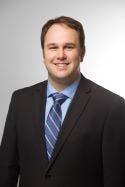 Instructor Bio