In this informative session, we will provide best practices for managing your unclaimed funds compliance program, including tips for dormant account due diligence. We will discuss procedures for communicating with your accountholders through multiple methods to avoid their frustration and reputational risk to your institution, and provide the steps to take to ensure fund are properly escheated to your state. You will also receive tips for proactively educating your accountholders to avoid dormancy status.
In addition, you will be provided with helpful tools you can utilize to facilitate your dormant, unclaimed funds and escheatment process, including a sample policy and sample operational forms. Please note this session provide an overview of the law and general best practices for managing your institution's dormant and escheatment processes. The material presented will not reflect any one particular state's laws and requirements.
Who Should Attend
This informative session is designed for deposit operations staff, safe deposit box personnel, Compliance Officers, Internal Auditors, and anyone responsible for handling your institution's dormant account and escheatment process.
---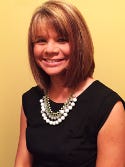 Instructor Bio