With so many questions surrounding Reg CC it is not surprising examiners are still finding weaknesses and violations in our processes and forms. Reg CC is one of the most technical of all the Federal Reserve Board Regulations. Join us for this jam-packed session as we break down the purpose behind the regulation, the accounts the requirements apply to, and the disclosures you need to provide your accountholders. We will review the various types of holds that may be placed, the proper way to notify your accountholder that you're placing a hold and discuss an easy-to-implement monitoring process to identify errors before your next audit or exam.
Reg CC holds are an important tool for you to utilize to protect your institution and manage risks associated with potential check fraud. We will provide the tools and resources to help you place holds with confidence!
Who Should Attend
This informative session is designed for frontline personnel, new account personnel, deposit operations personnel, branch managers, compliance officers, and internal auditors.
---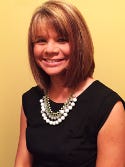 Instructor Bio