The Fair Credit Reporting Act (FCRA), like many consumer protection statutes represents a unique challenge for creditors and other data furnishers of consumer credit information. Although the language of the FCRA has not substantially changed over the years, the interpretation and enforcement of it has drastically changed in the last 10 years and navigating through those changes can be daunting.
During this informative ninety (90) minute webinar the basics of proper credit reporting will be discussed along with a more in-depth conversation regarding specific pitfalls and challenges that creditors and other data furnishers encounter. You will learn how to navigate these challenges by ensuring that proper policies and procedures are in place to ensure compliance with current CFPB directives in addition to recent changes instituted as a result of the Covid-19 legislation.
Learn caption
Anyone who is involved in day to day credit reporting along with decision makers tasked with ensuring rigorous policies and procedures are in place and being complied with.
---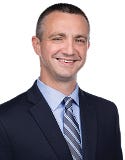 Instructor Bio
---
Continuing Education Credit Information
Recommended for 2 CEU Credit Hours. After attending this webinar, each attendee can receive a Certificate of Attendance for self-reporting of CEU Credits.