The webinar will cover the basics of consumer lending including the consumer loan function, marketing consumer loans, and making consumer lending decisions based on the five (5) C's of credit- capacity, capital, collateral, conditions, and character.
The attendee will also be exposed to loan structure, loan support, and documentation issues and how they are an intricate part of the consumer lending process. An "auto loan," "RV loan," and "home equity line of credit" (HELOC) will be utilized as examples throughout the session.
Additionally, the basics of consumer loan compliance will be provided including Reg B, Reg Z, BSA, and Fair Credit Reporting.
The credit union's consumer lending function will be illustrated through "case studies."
Learn caption
Consumer loan officers, loan assistants, loan documentation specialists, branch managers, and assistant branch managers.
---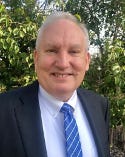 Instructor Bio
---
Continuing Education Credit Information
Recommended for 2 CEU Credit Hours. After attending this webinar, each attendee can receive a Certificate of Attendance for self-reporting of CEU Credits.