This webinar covers the basics of Member Business Lending (commercial lending). The training session will begin with a brief overview of "conventional" commercial lending versus SBA lending products.
The webinar will also cover "credit scoring" and the full underwriting of a commercial loan including a review of "financial statement analysis" (with emphasis on "key ratio" and "cash flow" analyses). Additionally, a standard loan "write-up" or written presentation format will be displayed.
The webinar will also cover negotiating a commercial loan, sources of commercial financing, and a brief review of various legal aspects of commercial lending.
Who Should Attend
Commercial lenders, credit analysts, loan documentation specialists, loan assistants, branch managers, and assistant branch managers .
---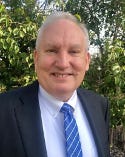 Instructor Bio