Opening business accounts can create angst! Why are there so many different types of business entities - Sole Proprietorships owned by a married couple, LLCs, LLPs, General Partnerships, Limited Partnerships, Corporations, Escrow Accounts, and Political Organizations! What is the securest way to determine who has the authority to transact on behalf of a business entity when owned by another entity? Verifying if a business entity is legitimate and who has the authority to transact business on behalf of that entity can be challenging. When can a company use the owner's SSN vs. an EIN? When does a bank need a partnership agreement, bylaws, or operating agreement? FinCen requirements will be addressed. In this two-hour comprehensive webinar, participants gain confidence and a clear understanding of the regulations, compliance, documentation, and proper TIN requirements for opening a business account. This session is not state law specific.
It is suggested that attendees have copies of the bank's account agreement, signature card, and resolutions to reference during the session.
Who Should Attend
Customer contact personnel, supervisors, and officers whose responsibilities include opening or managing new accounts. Personal Bankers, BSA Officers, Deposit Operations, Branch Administration, CIP Managers, Training and Business Development Officers, Internal Auditors, and Compliance Officers will find the information beneficial. Lending assistants and officers will find the information informative as well as at least 85% of this information also impacts the lending area.
---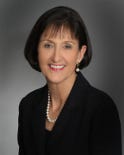 Instructor Bio