Every supervisor can get a hit when they commit to practicing three communication techniques: one-on-ones, feedback, and coaching. Ask any employee what they want more of from their supervisor and you will hear, "more one-on-one time, more feedback, and more coaching." Likewise, ask any supervisor what they want more of and you will hear, "more time to get my work done." How can a supervisor find the time to give employees what they want?
This workshop is designed to instill the importance of O3s, providing feedback, and coaching while working it into an already busy schedule. Planning for this time on the front end will yield better results and higher productivity. Getting started can be challenging and consistency is crucial.
Who Should Attend
This workshop is for any supervisor who wants to get a big return on their investment of time. From the executive suite to the frontline, anyone with management responsibilities can win the world series of employee development through O3s, feedback, and coaching.
---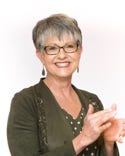 Instructor Bio